Technology Consulting That Keeps You Ahead of the Game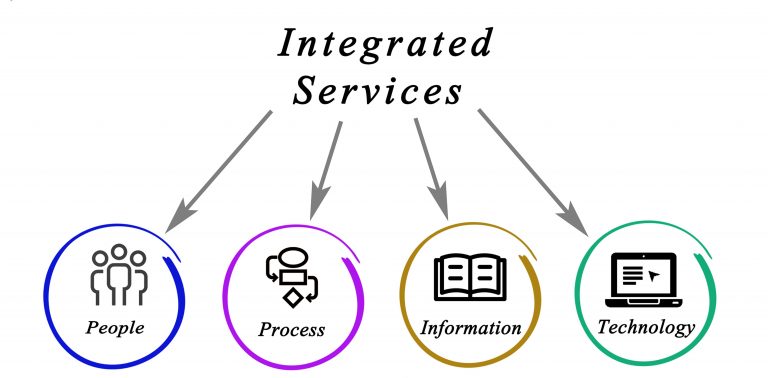 Let IST Services begin our technology consulting processes today by providing a thorough technology assessment of your organization. After we get a comprehensive understanding of how you operate, we make sure that you get the right technology solutions and aligned resources to start, expand, or relocate your business. We also offer services to companies that are simply looking to modernize their operations by providing a technology refresh or business continuity and virtualization strategies. Our company delivers proven results by offering the best advice, support, ideas, and experience in the industry. Trust in our team of consultants, engineers, and IT support staff to expand the horizons of your business.
Our core methodology revolves around a technology audit that allows us to resolve any IT issues you face, increase the efficiency of your operations, and therefore generate a significant return on all of your investments in upgrading your technology. The framework of our business analysis has been proven through experience to prevent costly mistakes, help to complete your projects on time, and deliver the right solutions to you and each and every one of your stakeholders. We offer honest solutions, first determining whether or not the costs of new technology solutions will reduce costs and increase the efficiency of your current processes. Our technology evaluation is pivotal to comparing the cost of new technology to the potential financial benefits they offer you.
The Five Simple Steps to Follow after a Technology Assessment

Our goal is to make your company as technologically efficient as possible in the most cost-effective manner. Let a technical consultant from our company guide you through the process outlined in the following steps. We work closely with you to incorporate our technology, network, camera, communications, and structured cabling solutions to deliver maximum value to our clients and integrating their processes. The five steps are Realize, Redesign, Remodel, Re-deploy, and Report. Our other service subcategories include:
Technology Assessments
New Business Startup
Network Infrastructure
Technology Refresh
Site Builds & Relocation
Re-Engineering & Integration
New Office Builds/Projects
Business Continuity
Virtualization Strategy
Discover how easy technology can be when you have a professional IT consulting agency on your side. Contact us today to learn more. We are proud to serve Greater Nashville and the surrounding areas, as well as companies nationwide.
Eliminate IT
Headaches.
Nightmares.
Problems.
Slowdowns.
I want to express my appreciation for the wonderful job that your company, IST Services, did in constructing our web site. They came up with various ideas that allowed me to choose what I liked best and with their guidance we got exactly the website we wanted. This is our first website and we didn't know what to expect. They walked us through the process and help us each step of the way. With this in hand, we shall be able to keep the citizens of our town informed of our work and generate more volunteers. People have told us that our site is attractive, informational and friendly, as well as professionally done. IST Services did a great job!
Ashley Nutt
5Loaves4kids.org and tullahomagiving.org
Just wanted to write you a short note to let you know how impressed we have been with your company. The quick response has been terrific, the knowledge and helpfulness of your staff has been greatly appreciated. We feel you and your staff has gone above and beyond and we would definitely highly recommend your company to anyone!
Nancy and Jimmy Jernigan
Coffee County Realty and Auction Company
Our office has been very satisfied with the work IST has done for us. They are very prompt about coming out for a service call and do not leave until the problem has been corrected. IST's staff has always been friendly, courteous and professional and we recommend them highly. We appreciate the way they have solved our problems.
Glenda Locke
Office Manager, C. Michael Locke, D.M.D, M.D.